A teacher talks about the Envision community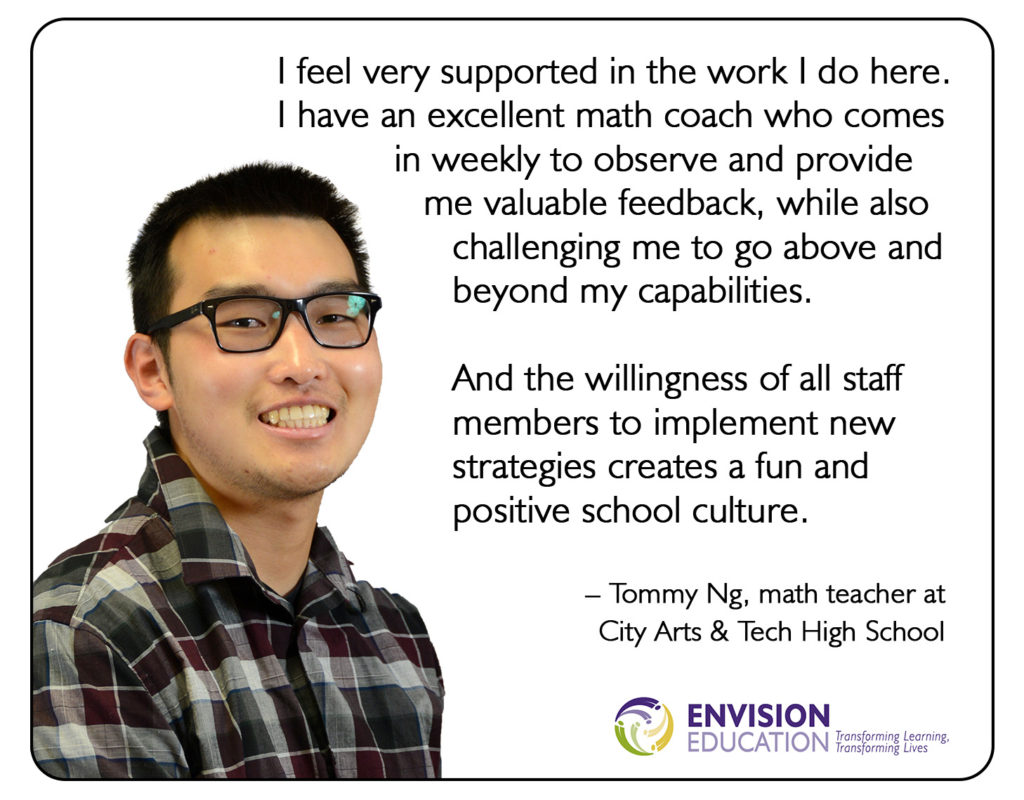 What is a favorite project you've done with your students?
I really like the project that my Pre-Calculus class worked on this past Spring. This was created by Keesha at Impact Academy, and it's called "Modeling Real World Data." Student are either researching online or conducting experiments about two different variables that they are interested in. After collecting the data, they calculate different regression models (linear, quadratic, and exponential) to see which model best fits their data, and also to see if the two variables have any correlation. I really enjoy doing this project because students develop a lot of ownership in the process, and decide what they want to collect data on. This project teaches students how to research, and how to read and graph their data, using content they are already interested in.
* * *
Tommy is another of the fabulous teachers at our San Francisco school, City Arts & Technology High School.  Visit the school website to learn more about enrolling, and visit our Careers page to learn more about joining Tommy and becoming an Envision teacher.